James 1:2-4 AMP Consider it nothing but joy, my brothers and sisters, whenever you fall into various trials.  Be assured that the testing of your faith [through experience] produces endurance [leading to spiritual maturity, and inner peace].  And let endurance have its perfect result and do a thorough work, so that you may be perfect and completely developed [in your faith], lacking in nothing.
Don't you wish we could become spiritually mature, lacking nothing without the "various trials" part??   I know I do!  But the good news is that we do in fact mature and gain so much as God walks us through the trials we face in life.  Our greatest gain in these trails is intimacy with our Father and His peace.
We have worked to follow recommended guidelines with social distancing, our FIM greeters wearing masks and gloves to open doors and disinfecting various areas.  We have made masks and gloves available for anyone who wanted them, as well as having an isolation room available for those who chose to come but wanted a little more space.  As I said in my last letter we made the decision to return to online video for our Sunday meeting today to minimize any further possibility of contact.
We had a few members who appeared to be dealing with allergy or sinus issues early this week.  While they did not display any symptoms at church last Sunday, they were tested for the Covid-19 virus early in the week with negative results.  However, when their symptoms continued, they had the more thorough swab test done.  Their results for C-19 came back positive in the last day.
We want to make sure you are aware that members were present last Sunday who did not display C-19 symptoms at the time but have now tested positive for the C-19 virus.  Those who tested positive are centered around the worship team.  If you feel you may have been in contact and exposed, are displaying fever, unusual fatigue, or flu like symptoms, you may want to consider being tested. 
Given all this, our Sunday meetings will be via online video only for the next two weeks.  This will provide the time needed for those who are infected to return to health and for us to assure there are no additional cases.  We have also made the decision to not send our children to kids camp this year.  We are working with Pastor Myles to reschedule our Kingdom Families seminar, hopefully later this year.
While this can be unsettling for some of us, we continue to believe that God is with us and bringing health to all of us.  Our desire in this is to make sure everyone feels safe and knows we deeply care for each and every one of you.  If you have any questions or comments, please let me or one of the other elders know.  And, please stand with us as we seek God for healing, both physically and for our nation.
Grateful to stand together with you and God,
Pastor Jim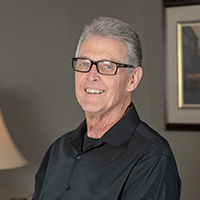 Grace Community Fellowship Fort Worth
214-215-8043