We find ourselves in the midst of a challenging time right now.  In light of what's going on with the spread of the coronavirus (COVD-19) and what the CDC, medical community and public officials are saying, the elders and I have decided to cancel Marriage Works and our normal Sunday meetings this week.  Let me be clear that this is not out of fear but out of love for you and our community.
I believe we have an opportunity to hear God and respond to this situation in faith and bring hope to those around us.  2 Timothy 1:7 says, "For God has not given us a spirit of fear, but one of power, love, and a sound mind."  As mature Christians, we are not to be driven by fear, but to respond in faith to see God move in power, express our love for others, and be lead by wisdom.
I believe our opportunity is to hear what God is wanting to do in this time and reflect His love and power around us.  This is a time for us to be asking and believing God for His miraculous power to be demonstrated around us in health and healing.  Please set aside time to pray and ask Him to move powerfully to stop this virus globally as well as here locally.  Pray for Him to give insight and protection to our health care professionals.  Take a stand and let's be a part of seeing Him glorified!
We encourage you to take this time to worship as a family and enjoy God's presence in your homes. Our team is also working to set up technology to allow us to play our services online Sunday.  We will send out a link Sunday morning with how to view the Sunday message. I encourage you to take time to listen and pray over what He is saying to us.
During times when those about us are losing their heads, Christians should stand out in stark contrast.
In this current situation, we should be both wise and calm. And it's in times like these that I am even more grateful for the love, the support, and the prayers of this wonderful church family.
As always, your Pastors, Elders, and Life Group Leaders are here to serve and help you in any way we can.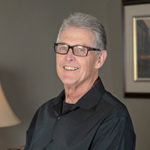 Joyfully His,
Pastor Jim