Many of us are excited that we are taking another step to reopen Grace this Sunday, May 24, at 9:00 am and 10:45 am!  The elders' prayer is for all of us to have His wisdom in how to respect the guidelines of our authorities and each person's comfort level for proximity.  We are also praying that our faith will dispel any fear from the enemy and to stand confident in our good Father who is watching over us!
I want to let everyone know what to expect when we gather this Sunday and ask that you respect our requests even though it is not our normal or comfortable way to gather.  This will be our format for Sunday meetings in May.  We will reevaluate for June and update everyone at that time.
We want you to be comfortable with coming on Sunday so please read through the detailed list to understand what is happening and how we are phasing back in.
First, let me emphasize, we don't want any of you to feel pressure in any way to attend.  We are simply offering the option to do so.

If you are immune-compromised or have anyone in your home that is, please stay home and continue to watch the service online!
If you are 70 and over, please consider the recommendation to stay home and continue to watch the service online!
If you are in your 60's, we encourage you to prayerfully consider staying home and watching the service online!
There will be a small, separate room (with speaker & window looking into the sanctuary) available for a few who may need a little separation.  This will also serve as a room for crying babies/nursing mothers.

Everyone who plans to attend must register on our website or by calling 817-428-8977 Monday – Saturday, between 9:00 am – 1:00 pm.  Please do this as soon as you can so we can plan accordingly.

You will need to register everyone in your family who is coming and note if your children will be in the nursery or the K-1 class. You will need to pick them up after the meeting as they will not be released on their own.
Other children and youth will be required to stay with parents. Please refrain from allowing children to go where they want, they don't understand social distancing.

Everything will have been disinfected prior to the meeting and hard surfaces will be disinfected between meetings.
A limited FIM team will greet you with masks and fist bumps if needed but no hugs or shaking hands.  The FIM team will wear gloves and open the doors for you, so you do not need to touch the handles.
Your names will be checked off the registration list as you arrive, so we maintain appropriate social distancing capacity.
Hand sanitizing stations have been set up at the front door, in the children's hall, and at sanctuary doors.  Please use it freely.
Please keep social distancing in mind as much as possible as you enter the building and move to the sanctuary, so the foyer does not become crowded.
Coffee will not be served but water bottles will be available in the foyer. You are welcome to bring a beverage with you if your container has a lid.  No food is allowed at this time.
You may wear facemasks & gloves if you desire but they are not required as long as we maintain social distancing.  We will have disposables available.
Chairs have been set up with rows 6 feet apart and families/individuals will be required to have 2 chairs between the next group or person.  We need you to follow this requirement, so we comply with Governor Abbott's guidelines.
We are asking you to be seated starting at the front of the room and from the middle of the rows to maximize space and maintain the 2-chair separation.
When the meeting is over, please keep social distancing in mind.  We are asking for you to exit the meeting from either side door in the sanctuary unless you need to pick up children.
We recognize that many of us want to see one another and catch up which is great! If coming to the 9:00 am service, we will ask you to take your fellowship outside by 10:25 am so our teams can finish cleaning for the second service.
Again, if you are not comfortable coming to church at this time, our services will continue to be online.   Worship will be recorded from prior services for future online meetings.
If you have any questions please don't hesitate to ask!  I hope this is good news for all of us.  While it's certainly not where any of us want it to be, we look forward to seeing you on Sunday!
I want to thank so many who have sought God for insights and filled in gaps to make all of this happen, not just this Sunday, but for the last weeks!  My particular thanks go to Dana Heckler and the worship team, along with Pastor Brandon, Michael Moore, Jamie Clarke, and the entire audio-visual team who made our Sundays go so well.  And thanks to the Henriksen's and Rix's for connecting with our children and youth!
I'm humbled and filled with joy to serve alongside each of you.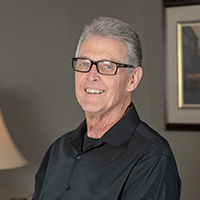 Jim Beaver
Lead Pastor