"But the LORD reigns forever, executing judgment from his throne. He will judge the world with justice and rule the nations with fairness. The LORD is a shelter for the oppressed, a refuge in times of trouble. Those who know your name trust in you, for you, O LORD, do not abandon those who search for you." – Psalm 9:7-10
Grace Family,
Many of you have seen Russia's advancement in Ukraine in the past 24 hours.  For over 16 years, we have annually led National Pastors Conference, a Men's Conference, hosted large groups of Pastors out at Charis Canyon for training, and have done similar for key business leaders from across Ukraine. In short, we are deeply connected and our heart stretches toward them.
Currently, all our mission partners are safe although several are near sites where Russia has been attacking. We have talked with local pastors, and they have confirmed Russia's bombing of the military base near Vyshgorod as well as Russian helicopters that have been shot down in Kyiv.  Currently, there's nothing physically we can do to support them, but we can pray.
In times like these, it's hard to know how to pray, even though we know that we should seek heaven somehow. I want to encourage you not to let your eyes and mind be occupied with the "what if's", but instead focus on the "Who is…". Who is on the throne? Who loves the people of Ukraine more than we ever could? Who is the One who is not intimidated by man?
One way to pray, when you don't know what to pray, is to pray using God's Word. It's a way to speak His words and ask Him in faith to move according to His promises. Here's how I'm praying for Ukraine (most of which comes from Psalm 9:7-10).
Father, today we seek your hand to move in Ukraine. We ask you to stop the invasion and put an end to this military strike. We ask your hand of protection on those leading in Ukraine – for the governmental leaders, pastors, parents, and everyone else who are taking a stand against tyranny. Specifically, we pray for pastors and church leaders. Please give them wisdom and direction. We pray for your healing over those already wounded. Father, we pray you show your mighty hand and uplift those being oppressed We ask you to be a strong shelter and refuge for them in this time of trouble. Please lift their heads and keep their gaze on you.
We will keep you all updated as we know more about the situation as well as let you know when an opportunity comes to support Ukraine.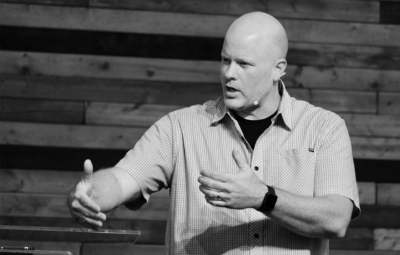 Brandon Heckler, Lead Pastor
Our Mission: Transforming Lives for Christ