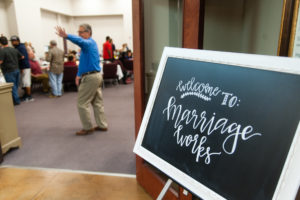 We believe in great marriages and we are committed to helping all the members of our church be equipped to have the kind of marriage God desires for each one of them. This includes pre-marital education and counseling, marriage mentoring, and marriage counseling. In addition, we have a yearly seminar, Marriage Works, which brings in great speakers to share the lessons they have learned to have a wonderful marriage. We sponsor periodic Date Nights which provide low-cost babysitting so that couples can enrich their relationship by taking a special night for themselves.
We have many couples involved who have been married for decades as well as younger couples who have gotten off to a great start. If you are about to get started and want to prepare for your marriage or if you would like to refresh and strengthen your marriage, check out what we have to offer!
Pre-Marital Counseling using the SYMBIS Assessment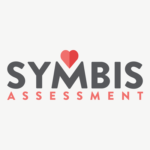 You will complete the SYMBIS (Saving Your Marriage Before It Starts) questionnaire which will help you to explore and understand your relationship and its many dynamics. You will then take a number of sessions to go over the results with a trained facilitator couple who will help you to process this information together and apply it to your upcoming marriage. Cost: $35.00 for the assessment.
Love and Respect Classes
From time to time we will use the Love and Respect DVD series by Emerson Eggerichs to have a series of discussion groups. They explore the need of the man for respect and the need of the woman for love and what to do if those needs are not met and they react negatively in the "crazy cycle."
Marriage Counseling and/or Mentoring
Upon request, one of our marriage mentoring couples will meet with you for a one-time counseling session or a season of counseling or mentoring (as the situation determines). You can contact our marriage ministry at marriage@gcffortworth.org