"Contribute to the needs of the saints and seek to show hospitality." – Romans 12:13
Grace Family,
A week from today Pastor Jamie and I will be heading to the country of Georgia. God has uniquely connected them with our church network. During this trip, our team (composed of lead pastors from around the network) will be leading a pastor's conference and leadership conference in Tbilisi during the first part of the week. We'll travel to Kutaisi in the second half of the week and lead another pastor's conference and leadership conference. Then on Sunday, Pastor Jamie and I will travel to Ozergeti to encourage the church there. That's 4 conferences in one week! 
In recent years, Georgia's economy has taken a major hit, but the church has begun to thrive and be a key part of turning its nation around. Leaders and pastors do not have access to times like these very often (in fact, this is the first one in three years). We are asking everyone to pray and consider what to give toward this mission opportunity. Thank you for being part of encouraging and equipping our brothers and sisters overseas.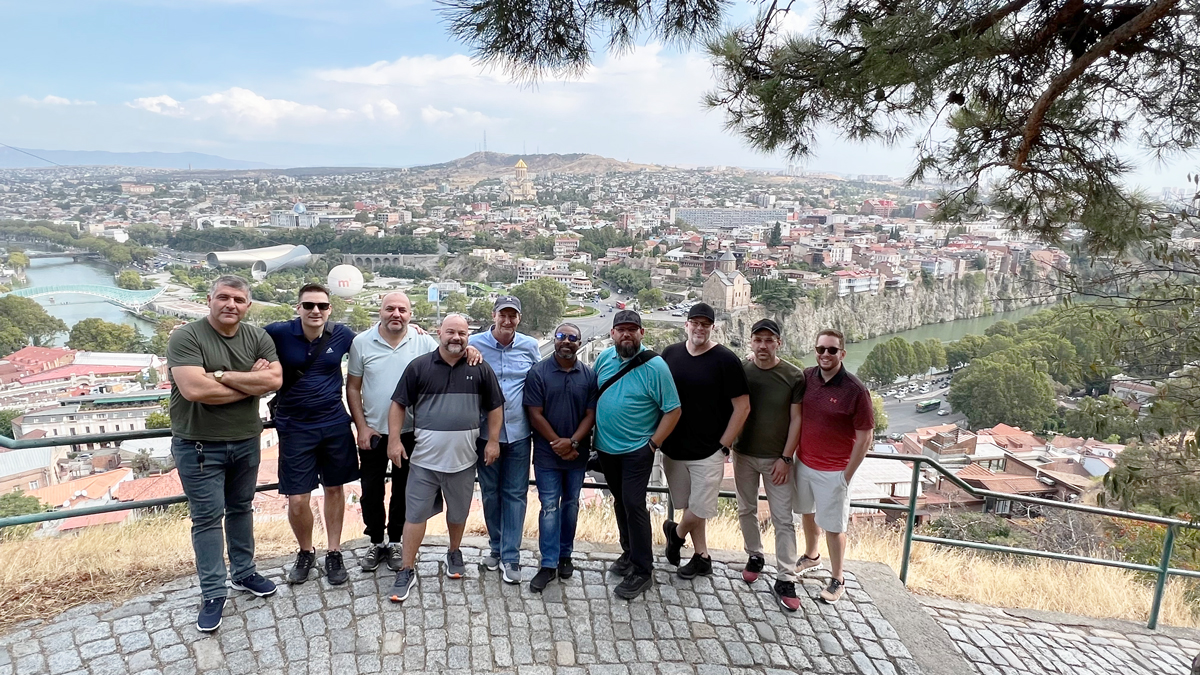 Grace Family,
What a wonderful time this trip has been. I'm not sure I've ever encountered people so grateful and thankful as the Georgian people. The word we hear dozens of times each day is გმადლობთ pronounced "gmadlobot". The simple translation is "thank you".
As we toured the city of Tbilisi, our translator and friend Bato (pictured below in the light blue shirt next to Pastor Jamie) shared his testimony. He was saved by Jesus at 15 and started preaching at 16. Growing up in Georgia, he had not even touched a Bible until he was 15 as they were only found in museums as relics. Christianity began in Georgia in the first century and despite not even having access to Bibles for centuries, Christianity still persisted.  The foundation of the Church occurred in homes. People passed down God's truth at home. People discipled each other at home. People baptized their family members at home. Throughout Georgia's history, Christianity has continued despite persecution, destroyed church buildings, and even tens of thousands having been put to death. Yet in all of this, they have remained grateful.
Bato explained to us that "gmadlobot" is a little broader than a simple "thank you". In fact, it comes from the word "grace" and literally means "you have given me grace." There's a gratitude available to us as believers that is so deeply thankful that God has given us grace. Sometimes it's through others, and sometimes it's directly from His throne…no matter the conduit, the source is our God. I want to encourage you today to maintain a heart of gratitude in each season because we have all been given His grace.  This is why Paul tells us to "Give thanks in all circumstances; for this is God's will for you in Christ Jesus." (1 Thessalonians 5:18).
I love you and am thankful for you today…gmadlobot!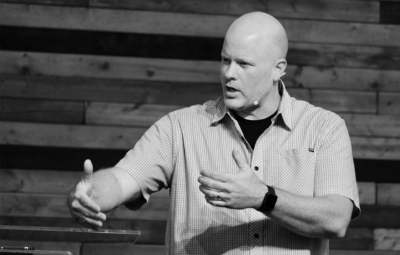 Brandon Heckler, Lead Pastor
Our Mission: Transforming Lives for Christ