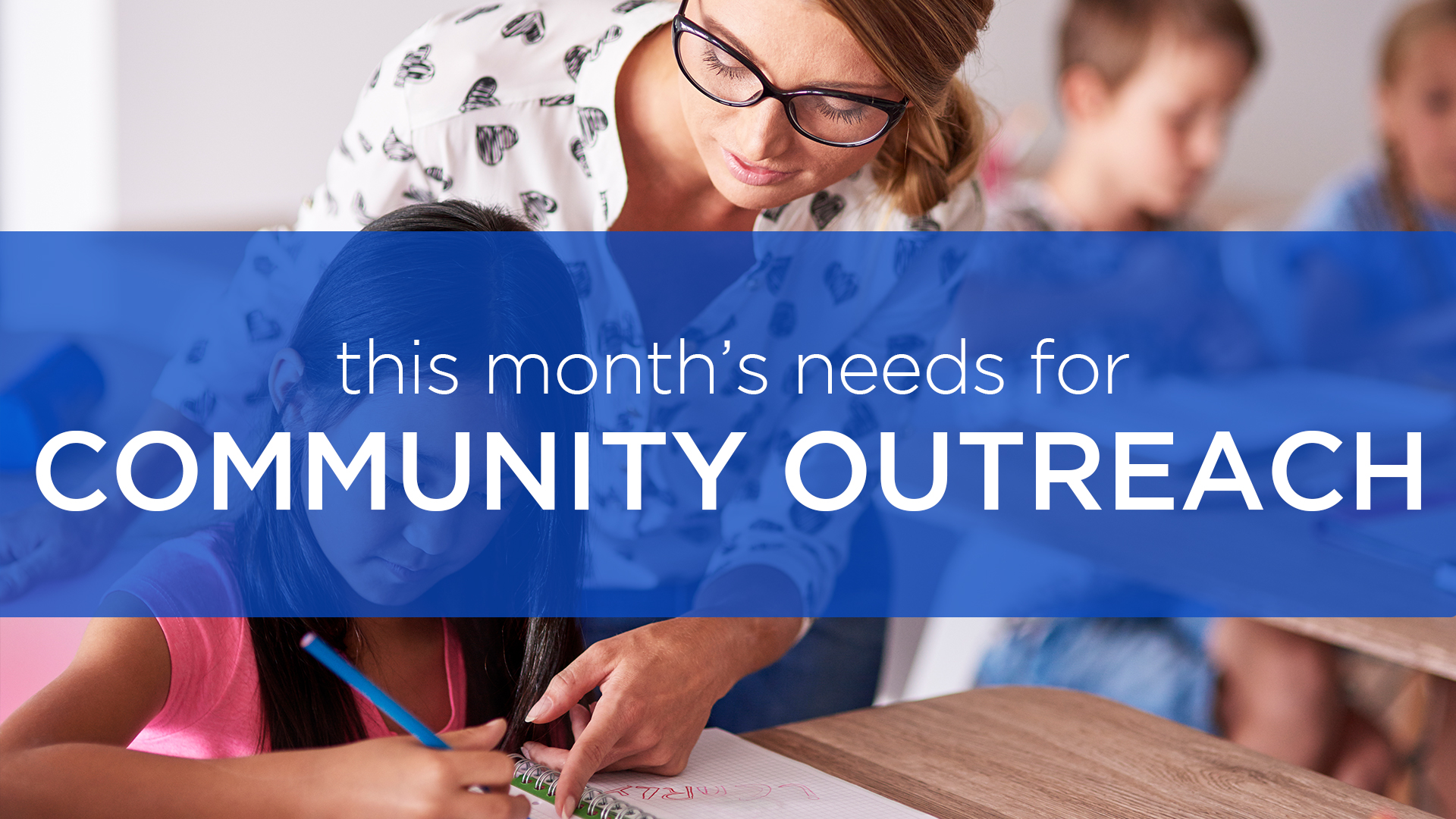 This month's Needs:
80 encouragement cards
$200 donation to cover costs
As we continue to pour into our community, we have some needs for outreach to 3 local schools on November 11. We will be serving bagels and donuts to the staff at all 3 schools along with appreciation cards from our members We are requesting 80 handwritten cards from families, life groups, and others at Grace with scripture or encouraging notes for school staff.  We need 6 people (or groups of people) to write 15 encouragement cards (available at the Welcome Desk)You can sign up to write cards here. Please bring your completed cards to the Admin office no later than Wednesday evening, November 30.  Blank cards are available by contacting our church offices.
The cost for snacks and drinks for the staff will be around $200. If you would like to donate, you can do so here to help impact our community. Thank you for making an impact!